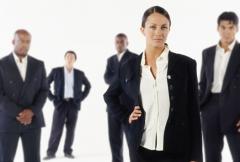 Provida Sp. z o.o. was founded in 1995. The company was created exclusively with Polish private capital. As a fully independent firm, it is not related to only one financial institution. It offers financial and insurance advice, education and marketing services.
As a distributor company with one of the longest activity tradition in the area, Provida Sp. z o.o. kind belongs to the biggest Polish financial intermediary companies. As a unique Polish company of this in the market – under its name and within the framework of the group - it focuses its operational activity also on the consolidation of firms with a weaker business position and on complex services for them, based on the chosen franchising mechanism.
During the years of its activity Provida has fully proven its firm and strong position in the market appreciated by its commercial and business partners. Commercial partners of the company are the top market leaders in banking and financial, capital, life-insurance investments. For many years Provida has successfully initiated and effectively fulfilled its own projects in distribution of products and financial services. The best features of individual sale, related by Provida to functional possibilities of a wide distribution network, guarantee an efficient function of its all distribution channels.
The chosen solutions and operational proceedings are reliable and efficient and improve radically fulfillment of all tasks related to a realization of sale aims. The high efficiency of Provida's activity is proved by 100.000 clients gained over the years, the high percentage of continued investment programs and the potential of some hundreds of active collaboration contracts with regional representatives.
In contacts with their clients Provida stresses their quick and professional after-sale attendance, responding to the highest standards and thus way the company gaining the full satisfaction of clients. As a partner open to the propositions and suggestions, the firm reacts flexibly and quickly to the changing expectations of its clients in the area of personal finances. Making an offer adapted to diverse needs, in the same time the firm stresses the importance of freedom of choice of its clients.